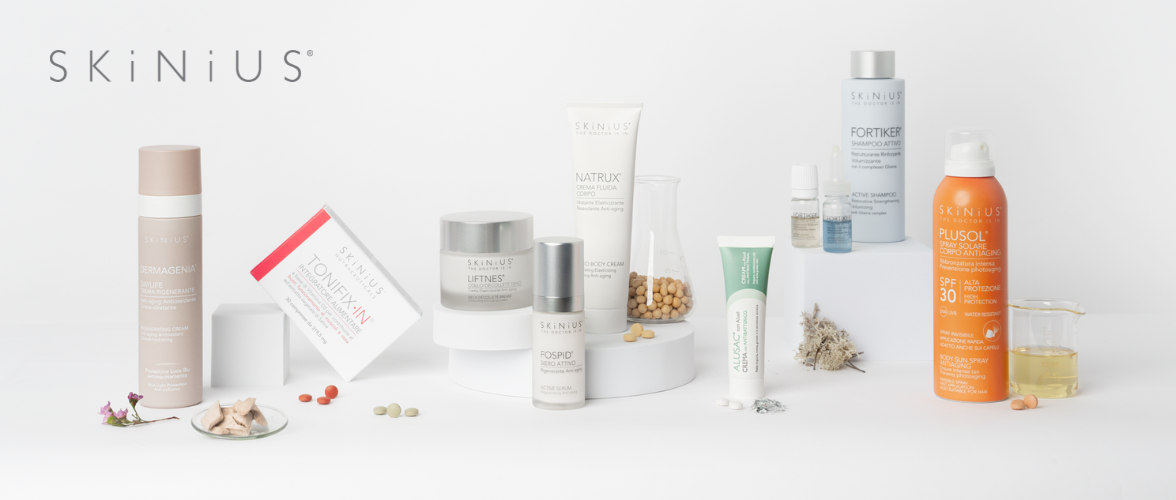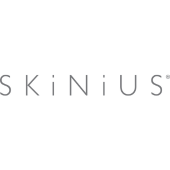 SKINIUS -100% MADE IN ITALY FUNCTIONAL SKINCARE, HAIRCARE AND FOOD SUPPLEMENTS PRODUCTS
SKINIUS (Skinius, from the English word skin and the Latin word ius for right) is an Italian company founded in 2008 by Dr. Mariagrazia Boniardi, expert biologist with 30 years experience in glicobiology, dermatology and cosmetology.
The scientific innovation used by Skinius is the Fospidina complex. It is made from phospholipids extracted from soya and glucosamine for direct action on the skin cells to slow the aging process and improve skin blemishes.
Skinius currently offers two product ranges, both 100% made in Italy and formulated with innovative active ingredients such as the exclusive Fospidina complex:
Skinius The Doctor Is In: is the anti-aging dermocosmetic range tested on the most sensitive skin and formulated to keep the risk of allergy to a minimum. It includes anti-aging serums, creams and lip balms for the face and body;
Skinius Nutraceuticals: the range of anti-aging nutritional supplements that act internally to improve the wellbeing of skin, hair and nails, protecting them from the sun and tackling unsightly cellulite.
Skinius formulations are suitable for even the most sensitive skin because they act in harmony with the physiological rhythms of the cutaneous tissue, thanks to biocompatible active ingredients. What does this mean? This means that if you suffer from allergies or frequent skin rashes, our products will respect and pamper your skin, helping to soothe the pain and reduce any blemishes caused by extreme sensitivity or simply the natural aging of your skin.
All Skinius ranges are 100% made in Italy and are sold in pharmacies and online at www.skinius.it.